All too often anticipating the needs of an elderly parent or loved one is overwhelming.  One may not be sure where to even begin finding resources or support!  Annually, in September, PiA hosts the Caregivers Appreciation Luncheon, which was held September 21, 2017. The Luncheon provides caregivers a few hours of respite and an opportunity to meet other caregivers in the community.  
Partners in Aging also recognizes one Caregiver of the Year.   The nominees exemplify those qualities that make them an exceptional caregiver including but not limited to:
fostering independence for each senior citizen
nurturing the spirit of each senior citizen
treating the senior citizen with dignity and respect
involving family and friends in care, when appropriate
promoting the individuality of each senior citizen
providing a safe environment
allowing each senior citizen choice of care and lifestyle
It was a pleasure and an honor for Partners in Aging to present the 2017 Caregiver of the Year award to Suzanne Hughes. Suzanne was recognized for the dedication she demonstrated in the care of her mother and mother-in-law, and currently in the care of her husband. Thank you so much for all you do. Suzanne is shown below with her daughter, Christi Hughes.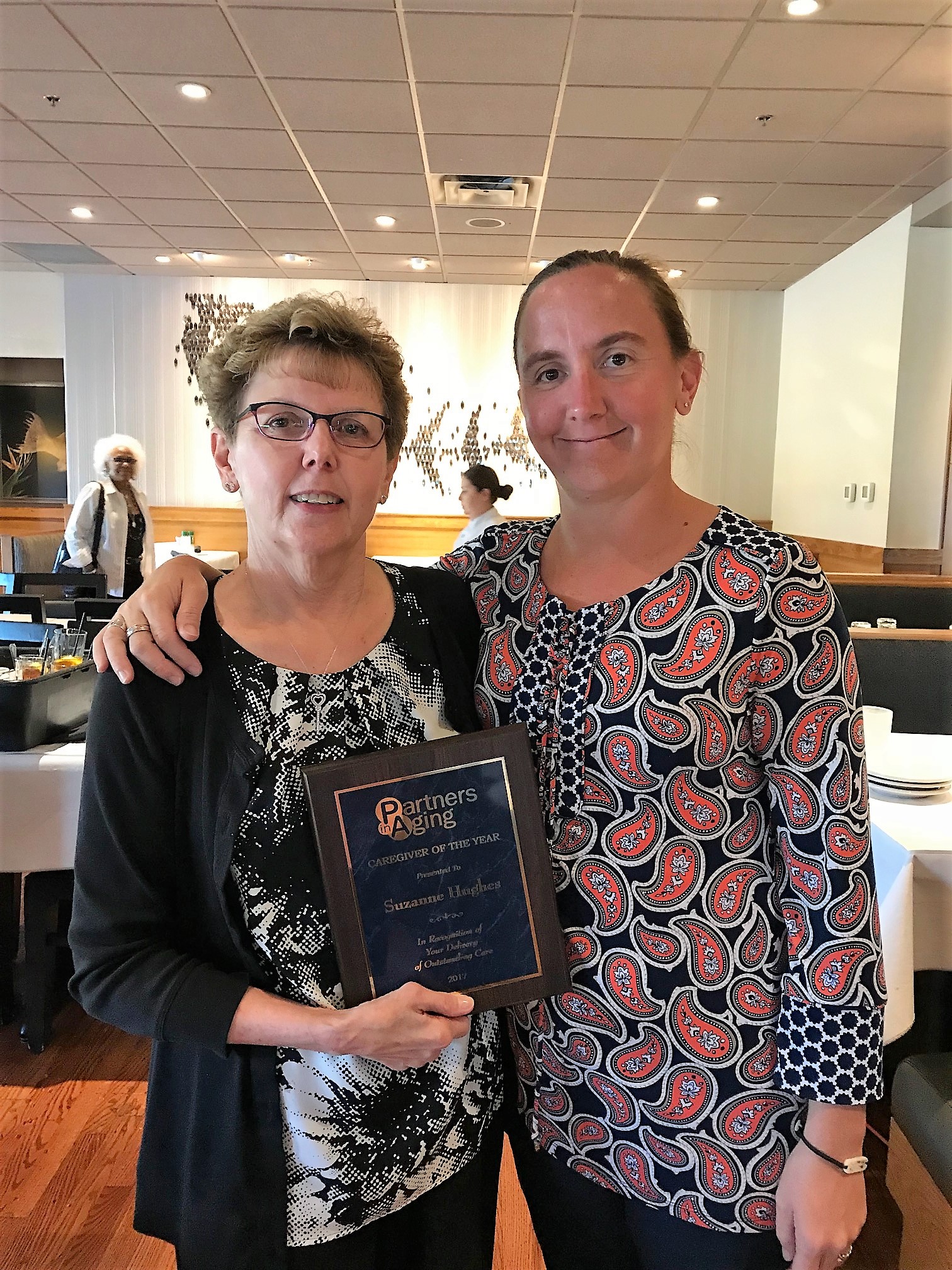 Suzanne Hughes
2017 Caregiver of the Year